Live Large, Give Large
Trade to Travel joins hands with charities and property owners worldwide to raise funds for great causes. Weeks in gorgeous vacation properties are IDEAL items at fundraising events.
When property owners donate weeks to non-profit organizations they receive 25% of the rental rate in cash to help cover expenses, plus we credit their TTT account with 100% of the rental value. In other words, owners receive a total of 125% of the rental value for the week.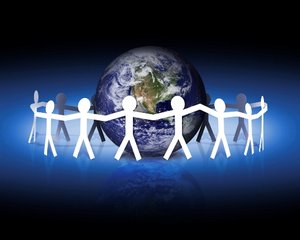 Owners of staffed properties may also require charity guests to pay staff fees or gratuities, so donating weeks to charities is a great way for property owners to help their staff earn income during unrented weeks.
It's the ultimate win/win/win, helping owners cover expenses while making an enormous difference and enjoying luxury properties worldwide at 90% savings.
Property owners can offer high season weeks, holidays, and/or low season weeks. Each time we arrange properties for charities, our fee is 10% of the rental value of the property (please consider it a tip for our services).
Properties are available to charities at 35% of the rental value (since 25% goes to the owner and 10% is our fee).
Charities keep all monies bid above 35% of the rental value. For example, if the winning bid is 100% of the rental value, the charity receives 65% of the rental value.
There's no risk. If the minimum bid of 35% isn't met, the property is simply withdrawn from the auction and there's no cost to the charity. No monies are due until after the event.
If you're organizing or supporting an event and would like to offer one or more properties, please give us a call and we'll provide an array of options.
Everyone Wins!